2 tags
2 tags
"In the middle of winter I at last discovered that there was in me an invincible..."
– Albert Camus "Return to Tipasa" The Myth of Sisyphus and Other Stories (Translated by Justin O'Brien)
5 tags
"And out of that hopeless attempt has come nearly all that we call human..."
– C. S. Lewis Book II: What Christians Believe, 3. The Shocking Alternative Mere Christianity
7 tags
3 tags
"And the King said to me, "Why is your face sad, seeing you are not sick?..."
– King Artaxerxes II to Nehemiah The Bible, Nehemiah 2:2 ESV
3 tags
7 tags
15 tags
"I was in love with circuses and their mystery: I suppose the most important..."
– Ray Bradbury Listen to the Echoes: The Ray Bradbury Interviews Collected by Sam Weller
5 tags
"Men must live and create. Live to the point of tears…"
– Albert Camus May 1935 - September 1937 Notebooks, 1935-1942
9 tags
"What is it then that this desire and this inability proclaim to us, but that..."
– Blaise Pascal Penseés 425, Section VII: Morality and Doctrine
4 tags
"…I have noticed one overarching theme among smart people: they ask..."
– "What I've Learned About Smart People" Tommy MacWilliam
5 tags
10 tags
7 tags
"These are disastrous consequences, and all the result of not having "the..."
– Charles Henry Mackintosh Chapters XXIX—XXXI Notes on the Book of Genesis
5 tags
"Nothing truly valuable arises from ambition or from a mere sense of duty; it..."
– Albert Einstein, 30 July 1947 Albert Einstein, The Human Side: New Glimpses From His Archives From a letter in response to an Idaho farmer who named his son Albert and requesting to give the boy a few words of encouragement.
9 tags
"The universe is full of magical things patiently waiting for our wits to grow..."
– Eden Phillpotts A shadow passes
9 tags
8 tags
"Then stirs the feeling infinite, so felt In solitude, where we are least alone;"
– XC, Canto III Childe Harold's Pilgrimage Lord Byron
6 tags
5 tags
10 tags
"Like all great travellers," said Essper, "I have seen more than I..."
– Vivian Grey Benjamin Disraeli
4 tags
"I'm not young enough to know everything."
– Ernest The Admirable Crichton J. M. Barrie
4 tags
10 tags
"What should young people do with their lives today? Many things, obviously. But..."
– Kurt Vonnegut "Thoughts of a Free Thinker," Palm Sunday Commencement address, Hobart and William Smith Colleges 26 May 1974
8 tags
"Ours is essentially a tragic age, so we refuse to take it tragically. The..."
– Lady Chatterly's Lover D. H. Lawrence
7 tags
7 tags
"Lord, what fools these mortals be!"
– Puck A Midsummer Night's Dream, Act III, Scene II William Shakespeare
7 tags
7 tags
"Why, then the world's mine oyster, Which I with sword will open."
– Pistol The Merry Wives of Windsor, Act II, Scene II William Shakespeare
9 tags
6 tags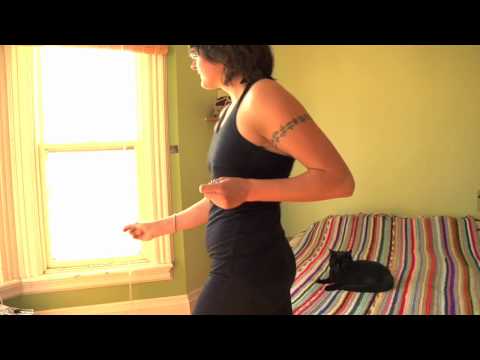 6 tags
"Yesterday is not ours to recover, but tomorrow is ours to win or to lose."
– Lyndon B. Johnson, 36th President of the United States of America Televised Thanksgiving Message, 28 November 1963 A week after inauguration and John F. Kennedy's assassination.
7 tags
"The heart is the strongest muscle in the body. Use it."
– Rule No. 455 1001 Rules For My Unborn Son Walker Lamond
6 tags
9 tags
7 tags
"If you meet a person who cares about the same obscure things you do, hold on to..."
– Frank Chimero "What advice would you give to a graphic design student?" (In which he sums everything he knows.)
7 tags
"The optimist proclaims that we live in the best of all possible worlds; and the..."
– Coth The Silver Stallion James Branch Cabell
10 tags
"Against our deep creature-sickness stands God's infinite ability to cure."
– "God's Infinitude" The Knowledge of the Holy A. W. Tozer
6 tags
"Now shall I walk Or shall I ride? "Ride", Pleasure said;..."
– "The Best Friend" William Henry Davis
6 tags
How to Be Friends with an Introvert
1. If you must drag us to a party, please don't abandon us. Don't go rushing off to catch up with your other friends without including the introvert; the inny will die in a corner. 2. If they actually call and wants to talk, listen! These moments may not come often, since Innies usually work out their problems within their own brains, but that does not mean they are all Bella Swan "suffer in...
8 tags
5 tags
7 tags
"The best way to predict the future is to invent it."
– Alan Kay In meeting with Xerox and Palo Alto Research Center in 1971.
6 tags
"There is no such thing on earth as an uninteresting subject; the only thing that..."
– "On Mr. Rudyard Kipling and Making the World Small" Heretics G. K. Chesterton
5 tags
"God, how I still love private readers, it's what we all used to be."
– J. D. Salinger as remembered by Lillian Ross
6 tags
6 tags
7 tags
3 tags
10 tags
"I have loved the stars too fondly to be fearful of the night."
– "The Old Astronomer to His Pupil" Sarah Williams